WordPress Website Maintenance and Marketing Support for Busy Entrepreneurs and Small Business Owners
You need a hassle-free website so you have time to grow your business. We can help.
Even if you have the best product or service in the world, you will lose business to your competition if your site is slow and out-of-date.
Your website is the pièce de résistance of your online marketing strategy. However, most business owners don't have the time, desire or technical skills to maintain their website on their own. You might be wondering if having a website is even as important as everyone says it is.
You just need the right tools so you can be confident that your website delivers everything you need.
You need a good maintenance and support plan if:
Having a maintenance and support plan means you save time and money. Choose the maintenance plan that is just right for you.
Pick a Plan, Lose the Worry
With one of our maintenance plans you can…
Say goodbye to an underperforming website
Never have to worry about updating your website
Have an experienced technical expert ready to resolve issues ASAP
Reduce the risk of hackers taking down your site
Have more time for your business
Save time and money in the long run
Have the website of your dreams without the stress of doing it all yourself
What It's Like to Work With Us
(from current customers)
You can have a hassle-free website that's always up to date!
1. Choose your maintenance plan
Choose the perfect plan to fit your website needs and budget. Your immediately on your way to never worrying about your website again!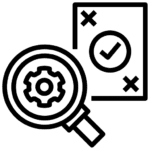 2. Get your site audit and action steps
You'll receive a comprehensive site audit detailing what is "under the hood" of your website and next steps to get it running as efficiently as possible.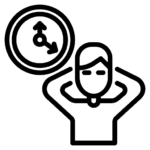 3. Enjoy the extra time in your day
Your stress-free website will get the attention it needs and the updates you want in a timely and easy manner, leaving you more time to focus on your business.
Effortless WordPress Updates and Maintenance
At SB Creative Content, we know you are the kind of business owner who wants a beautiful and effortless website that improve your online presence. However, you might not have the time or the technical expertise to make that happen on your own, which causes feelings of frustration and apathy toward your website. As a busy business owner, you don't have time to micro-manage your website and you can't afford to have it become outdated. So why not move the technical headache of keeping your website healthy and fresh to a team of experts? We've been building, supporting and maintaining WordPress websites since 2010. It's been our #1 focus all these years and we continue to learn the latest best practices that help our customers succeed!
We make it super easy to get started. Just sign up for the perfect maintenance plan that fits your business needs and we'll take over the rest! The first thing we do is a comprehensive Site Audit that lets us see exactly what is running on your website and where potential vulnerabilities might lie so we can immediately address them. Most of the ways hackers break into a website are invisible from the front-end: out-of-date-software, weak passwords, no protection against brute-force attacks or prevention of the injection of malicious code. We immediately get to work on locking down the website to provide a safe and secure user experience for your customers and peace of mind for you. Next, we work with you on coming up with a wish list of any immediate updates and fixes that you want to make so you can have your ideal website. Once everything is exactly the way you want it, all you have to do is send over any changes you never have to worry about an out-of-date website ever again.
STARTER MAINTENANCE & HOSTING

Our most popular option, get great hosting and maintenance for your website. The perfect fit for those who don't want any worries about their site ever being out of date.

• Website Health Audit report at signup

• Weekly backups to the cloud

• Weekly core, theme and plugin updates

• 24/7 Security monitoring

• Spammy comment filtering

• Domain forwarders (unlimited)

• 30 minutes of site updates per month
(does not roll over)

• Email and phone support

PRO MAINTENANCE AND HOSTING

This option is ideal for businesses that need to update their website often or have an online store. Use the development hour however you want - including other marketing projects!

• All of the Starter Hosting & Maintenance Plan features

• Daily core, theme and plugin updates

• Broken link check and repair (weekly)

• 1 hour of development time per month
(does not roll over)

• Personalized training videos

• Email and phone support